Wink - Wireless Fertility Thermometer - by Kindara
I designed the form factor and feature set of Wink, Kindara's advanced wireless oral fertility thermometer, a high-end consumer electronic connected device. Wink was designed from the ground up to solve many of the common problems women have when fertility charting. Wink has generated over $1,200,000 in sales revenue, and was featured on CNet at CES 2015. Wink's sleek, innovative design, accuracy, and vibrating alarm make this thermometer a hit with users. Temperatures sync seamlessly to the Kindara mobile app.
Industrial Design
,
Entrepreneurship
,
Product Design
,
The Kindara app is designed to meticulously track a woman's fertility cycle. We needed a high quality hardware solution that would gather accurate data and sync with the app, eliminating user error. Rather than augment the inherently flawed design of the then-available thermometers, I started from scratch, interviewing women to discover what would make an ideal product.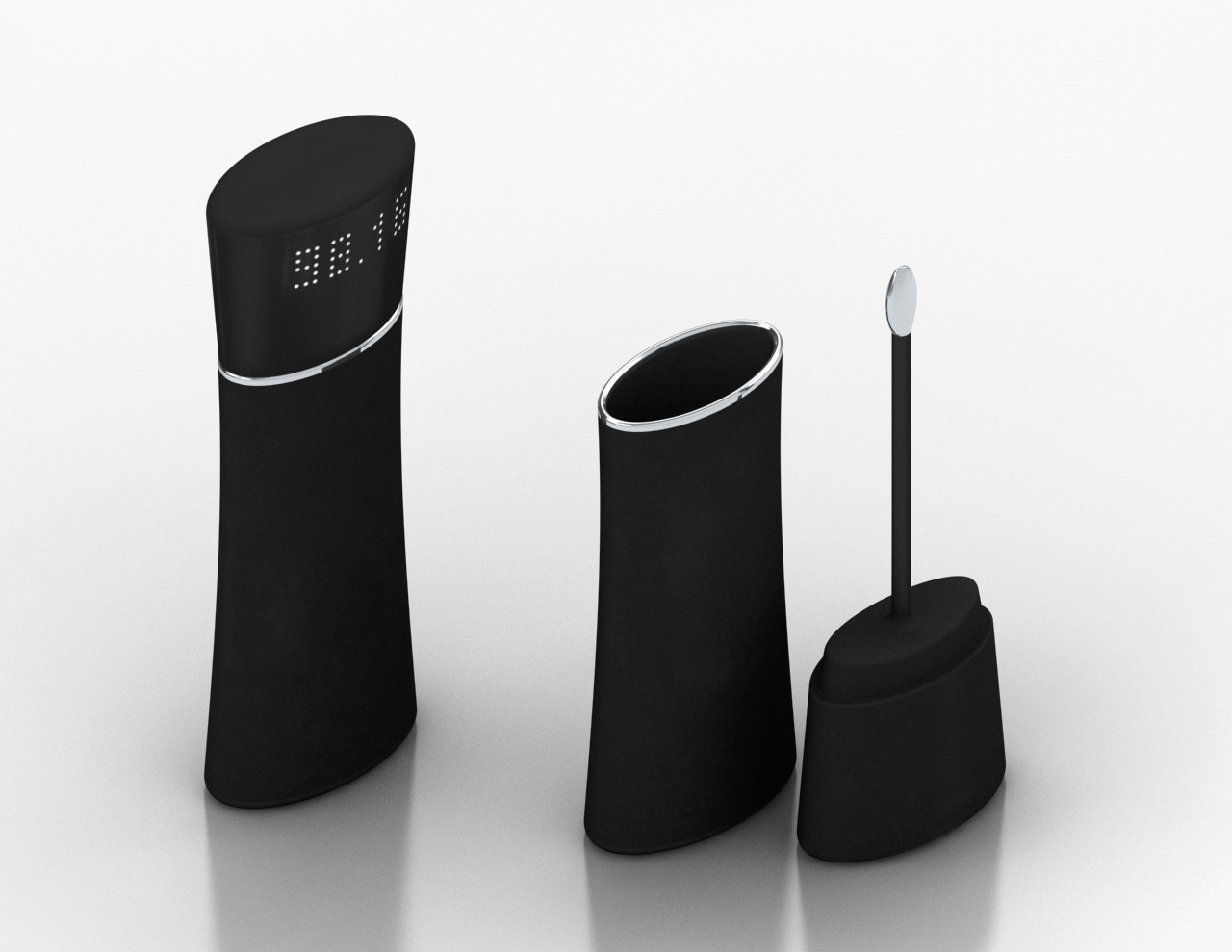 The probe tip is narrow, lightly flexible, and non-tapered, increasing comfort and improving accuracy.

Instead of beeping, Wink vibrates when the temperature reading is complete, intuitively informing the user of a completed process and not disturbing a user's sleeping partner. Most importantly, Wink syncs directly to the Kindara app, saving time and hassle, and increasing accuracy due to decreased opportunity for user error.
I designed Wink to be discreet; it looks like a cosmetic. The ultimate effect is that a woman's fertility practices remain discreetly between her and her partner.
The body is made of a translucent dyed Lexan with an elastomeric soft touch paint, which reads as opaque and conceals the LED array screen, which is only visible when Wink is in use.

The thumb groove on the back of the cap creates gate placement for the mold that does not interfere with the overall aesthetic of the piece, visually and tactilely differentiates the front of Wink's cap from the back, and provides a simple way to remove the cap, with it's snug press-click fit.
Wink elegantly solves multiple design problems, and is a beautiful, user-friendly connected device, specifically designed for fertility charting. The customer response to this product has been overwhelmingly positive, and sales revenue continues to grow.